Castelo Bridge (Castle)
To the south-west of the castle, over the Ribeira de Quarteira, is the old Paderne bridge, which was part of the connecting route between Loulé and Silves.
An inscription over the central arch bears the date 1771, which would have been the date of its construction. To this day, it still has three arches and two starlings in the shape of a triangular prism. The original cobblestones are still preserved in certain sections of the board. The bridge deserves special attention and is worth a visit, both for its monumentality and its landscape setting.
There is a small footpath - PR1, which also runs along the Biodiversity Station of the Ribeira de Quarteira (Stream), and can be used as a guide to visit the site.
PARTILHAR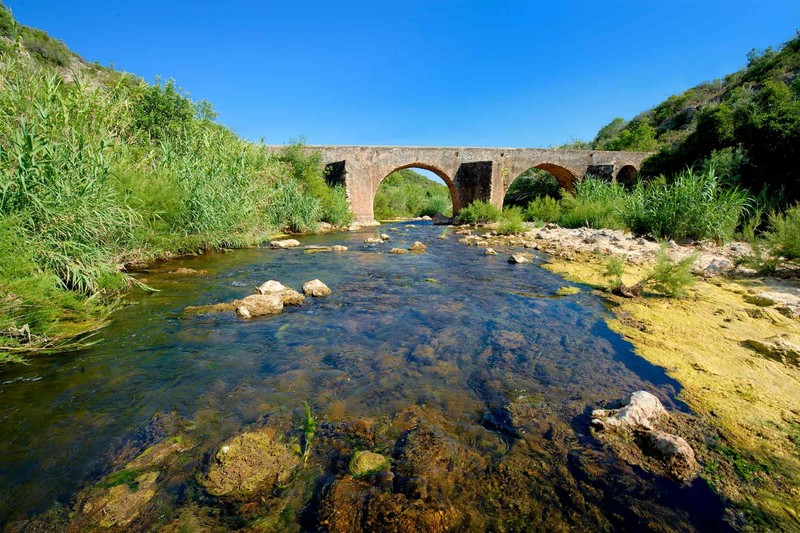 Património Arquitectónico
Outro Património Arquitetónico