Library-Museum of the newspaper "A Avezinha"
With the publication of the newspaper "A Avezinha" coming to an end, and the company that owned it, Edigarbe - Sociedade Editora do Algarve Ld.ª, ceasing its activity, it was decided to create a new cultural structure in order to preserve the name of the almost century-old newspaper and take advantage of the huge collection that it left behind.
Inaugurated on May 1, 2016, the Museum Library of the newspaper "A Avezinha" allowed the people of Paderne and others to see and use, free of charge, thousands of books and the entire bibliographical collection of the newspaper, on the floor where the library is located, because the museum was installed in the basement, where the machines and other equipment recall the activity of many years in connection to the newspapers.
The machines exhibited do not speak, but they give an understanding of what was done, over dozens of years, by a newspaper that in its long history , took the name of Paderne and the municipality of Albufeira to the most diverse places in the country and the world. Typewriters (some of which are over a hundred years old), computers of various sizes and a large number of devices are part of the collection of the newspaper and many pieces published by the company. Besides these, the stencil duplicators that printed the small newspapers "Voz da Casa do Povo" and "A Faceal" can also be seen. The cameras reveal the great technological changes that took place over time and the zincographs (metallic pieces that show how photographs were published in newspapers) are some of the curiosities of this museum that justifies a visit for its historical and documental value.
SHARE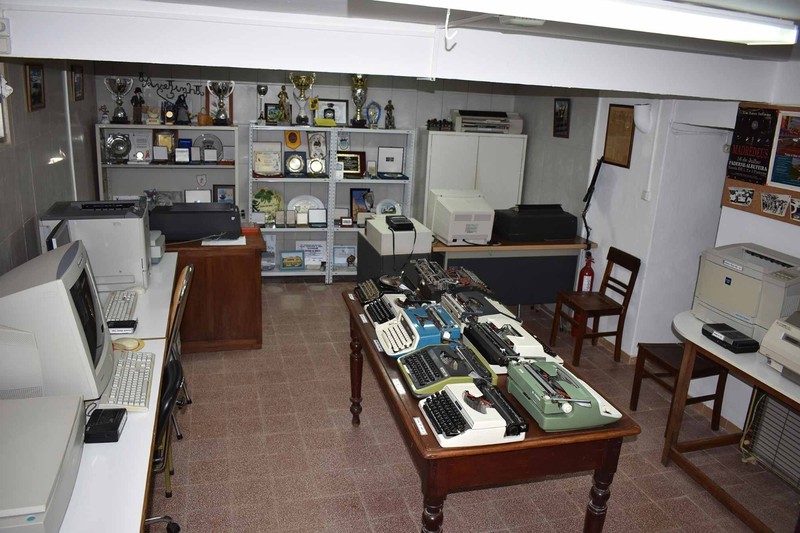 Etnographic Heritage
Other Etnographic Heritage