Paderne Castle
Rural fortress from the second half of the 12th century and the first decades of the 13th century, a paradigm of the rammed earth "taipa" military architecture in Portugal from the Islamic period. In the small enclosure, irregularly trapezoidal in shape, there was a village surrounded by a robust wall. The access door is protected by an albarran tower. The urbanised space, with an orthogonal layout, was completely planned from scratch, with narrow streets lined by a sewer system that led the waste and rain water outside the wall. The blocks are composed of houses with a central courtyard.
After the Christian conquest, in 1248, by D. Paio Peres Correia, the new occupants adapted or changed the initial urban model. Inside, among the ruins of houses, two cisterns bear witness to the castle's two main periods of occupation: the Islamic and the Christian. Next to the door is the ruined Chapel of Nossa Senhora da Assunção. The exodus of the local population to the present-day village of Paderne took place in the 16th century, but pilgrimages continued until the 19th century.
It is one of the seven castles represented on the Portuguese flag.
SHARE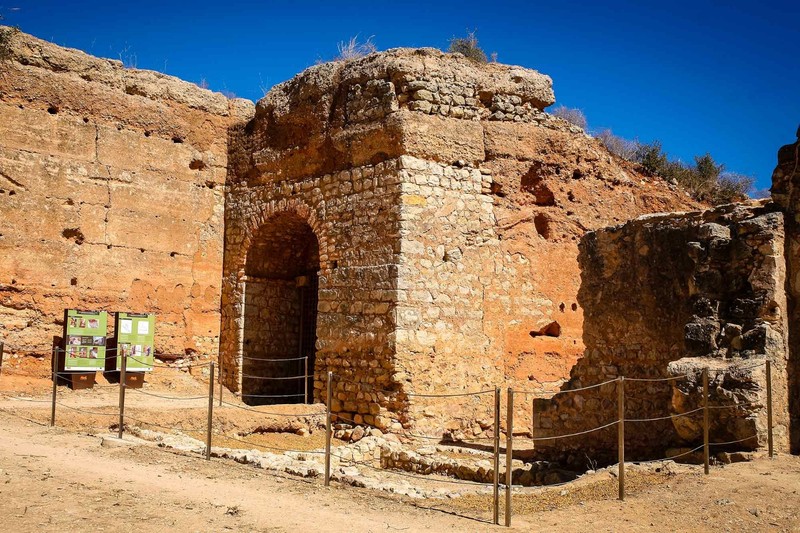 Architectonic Heritage
Other Architectonic Heritage