Paderne Parish Church
In this beautiful example of 16th century architecture, the late combination of Renaissance formulas and Manueline elements stands out, namely in the stonework of the capitals, the triumphal arch and the ceiling of one of the chapels of the chancel.
The church has 3 naves, an arch in the main chapel decorated with human figures and a carved altarpiece dating from the 18th century. From the 19th century onwards, this church underwent major changes: In 1880, a new main façade was built and, already in 1905, the bell tower was enlarged and endowed with a clock. Its collection includes dozens of wooden sculptures from the 17th and 18th centuries, among which the image of St Michael the Archangel, from the Baroque period, stands out.
GA_PARTILHAR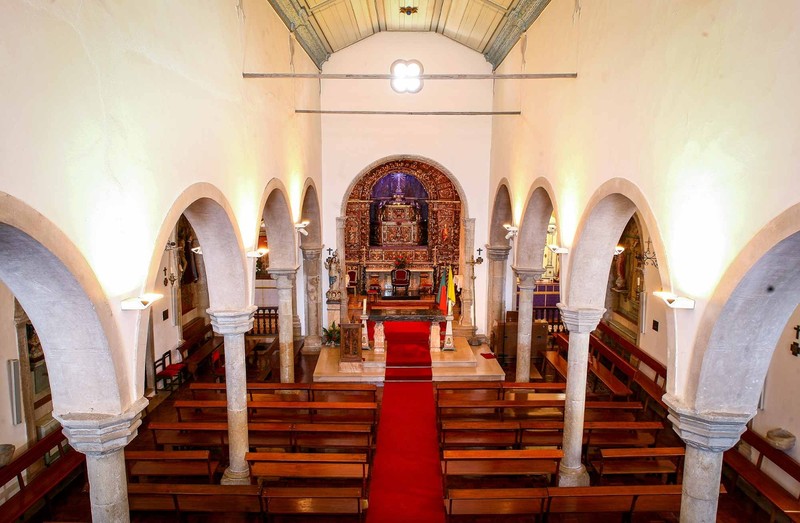 Igreja Matriz de Paderne en